Whether you're looking to get your car tuned up, or just looking to spruce it up with some choice upgrades, Frankenstein Motors offers a full spectrum of automotive services. From scheduled maintenance, service, diagnostics and repairs; to replacement parts, performance modifications, and cosmetic alterations. We do it all!
TIRES:
Now available: Extensive selection of original equipment tire replacements.
Services include:
State of the art balancing equipment at all locations

Same day service in most cases

Full replacement road hazard warranty available

Free lifetime tire rotations with purchase.
BELTS & HOSES
Your vehicle's belts and hoses are involved in processes within the cooling system, air conditioning system, charging system, and engine...
CLIMATE CONTROL SYSTEMS
A climate control system is a complex system that requires routine maintenance for increased seasonal performance.
The cooling system consists of a cooling fan, water pump, thermostat, radiator, heater core, heater valve, and various other parts. We service and repair them all!
ELECTRICAL & ELECTRONIC SYSTEMS
Every vehicle built since 1996 has been equipped with an On-Board Diagnostics System that monitors engine performance. We can read and diagnose problems with our state of the art equipment
OIL CHANGES
Full-service oil changes using premium synthetic oil; includes filter. Synthetic oil proven to last 2-5 times longer than conventional motor oil. Viscosity is improved at low temperatures with less coagulation of wax impurities, while all-around performance is better at high temperatures.
Premium synthetic oil changes include:
Superior protection for gas & diesel engines
Increases horsepower, torque, & gas mileage
Reduces heat, engine wear, & emissions
K&N Premium Oil Filter
40% More rate of flow than standard filters
Built tough for off road vehicles
Sleek design for easier removal for cleaning
LIFT KITS
Frankenstein Motors has the best suspension kits available on the market.
Services provides the following benefits:
Lifetime warranty on all suspension kits purchased at 4 Wheel Parts
Expert technician to guide you through the process of accessorizing your vehicle
GEARS
Professional installation for all your gear & locker upgrades.
Services provides the following benefits:
We carry all the leading brands
The largest drive train inventory nationwide
BRAKES:
Full service available on all passenger car , truck and SUV brakes. Full line of original equipment replacement parts and aftermarket brake upgrade kits.
Premium brake services include:
Lifetime warranty on all brake pads installed
Precision instruments at all locations to ensure all brake components are within factory specifications
Slotted/drilled rotors & ceramic brake pads will reduce braking distances by minimum of 15%
Free brake inspections available at all locations
FREE SUSPENSION INSPECTIONS
Complete suspension inspection, installation and repair services.
Services provides the following benefits:
Regular suspension inspections can eliminate problems before they occur. One worn out suspension component can cause uneven tire wear, as well as a horrible driving experience
Free suspension inspections available at all locations
Lifetime warranty on all suspension components purchased at Frankenstein Motors
SHOCKS/STRUTS
Replacement shocks for all vehicles - stock replacement or aftermarket upgrades.
Services provides the following benefits:
Lifetime warranty on all shocks and struts purchased at Frankenstein Motors
Properly maintained shocks and struts enhance stability by reducing body roll rate in evasive maneuvers and tight turns, and minimizing brake dive during sudden stops
All major brands available
ACCESSORIES:
Interior and Exterior accessories for your vehicle at affordable prices.
Services provides the following benefits:
Lifetime guarantee on most accessories
Same day service available on installation of most accessories
Low price guarantee on all accessories
BATTERIES
Stock replacement and upgraded batteries available.
Services provides the following benefits:
72 month warranty on most batteries
Gell cell & water cell batteries avaialable
Free charging system testing with battery purchase
Custom VINYL
Professional installation of your vinyl graphics or stripes ensures correct application and long term durability.
Services provides the following benefits:
Installation guaranteed "We mess it up, we replace it!"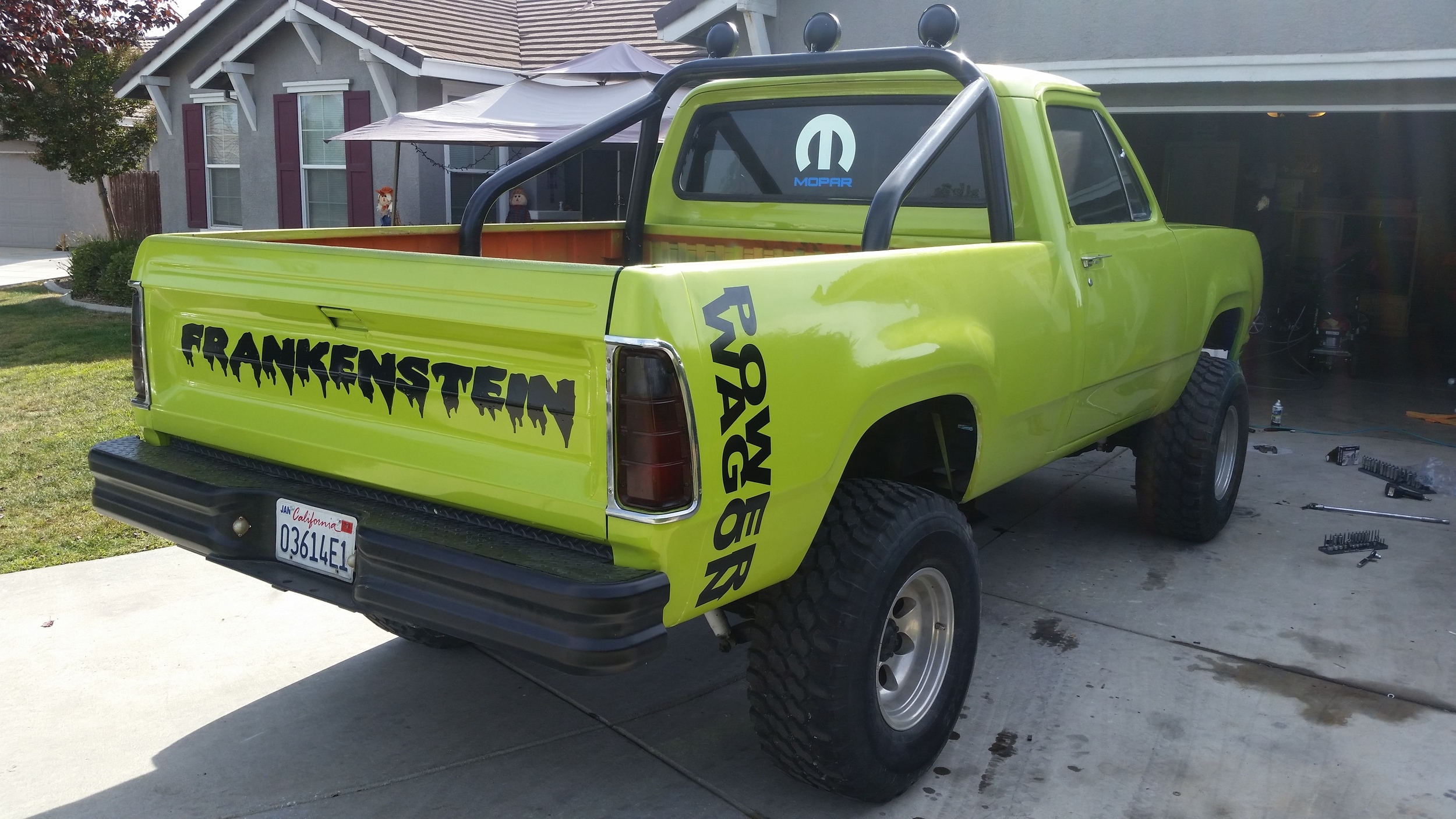 FRANKENSTEIN MOTORS
3906 Shimer Road, Marysville CA 95901
support@getfrankensteined.com
530. 218. 1161 Call or Text